Quality Health Care Services
When it comes to quality home health care services, EAGLE HEALTH CARE SERVICES, INC. is the most preferred choice for the clients in Tylertown, MS. Our President / CEO has more than 18 years of experience in providing expert personal care and respite services. Our staff members ensure family members that their parents and other loved ones have the help they in the comfort of their homes. Care plans are individualized for each client to address the special needs for each client. We accept Private Pay, Insurance, and Medicaid.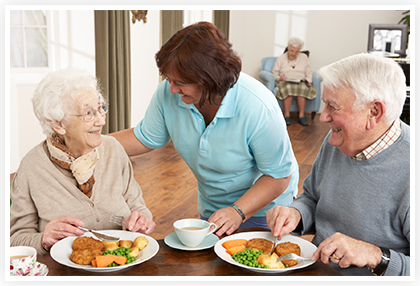 A Word from the President
Rhonda Varnado, RN
Our clients expect quality services delivered by well trained / certified staff. I am committed to bringing the best personal care and respite service to them.
We work with some of the most vulnerable people in society and we are dedicated to promoting their rights, independence, health and social well-being to enrich their lives.
Through the implementation of EAGLE HEALTH CARE SERVICES, INC. strategic plan, it is my ambition to ensure the satisfaction, and well being of our clients.
We Can Help
Don't worry about your parents or loved ones when you are away. Our certified team of personal care attendants and case management team will provide you with the assurance and the care they need.
We Accept:
Medicaid
Private Insurance





Our certified personal care attendants will ensure safe completion of activities of daily living. Services can range from 1 - 2 hours a day to 8 hrs a day or more, based on the individual needs of the client.
Personal Care Services:
Activites
Assist with Sorting / Reading Mail or Newspaper
Bathing
Companionship Services
Errands
Grocery Shopping




Grooming / Dressing
Laundry
Light Housekeeping
Medication Reminders
Transfer / Assistance with Walking



Call Us Today
Do not hesitate to
call us for more information about our services. Call us today for a free consultation.